Robotics are always fun, watching robots in movement is so relaxing specially when these movements are interactive .
Watch out this, Chotu_bot is responding to light.
Here Chotu_bot is tracking Black Line.
Chotu_bot is capable of tracking black line, responds to Light and avoid obstacle, one mode at a time and all it do without microcontroller. Yes microcontroller/Arduino/any other programable platform has not been used.
Journey of desgning chotu_bot starts from
And finally build this
You may want to know more about the Manual fabrication process of Chotu_Bot. Please download the process_pdf given below:
CB_Fab_Process.pdf (1.1 MB)
PCB is designed to hold the required circuitry and also been made itself the chassis. We have sent our design for PCB Manufacturing. Check out this.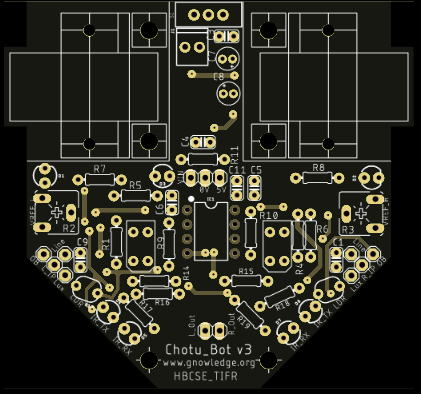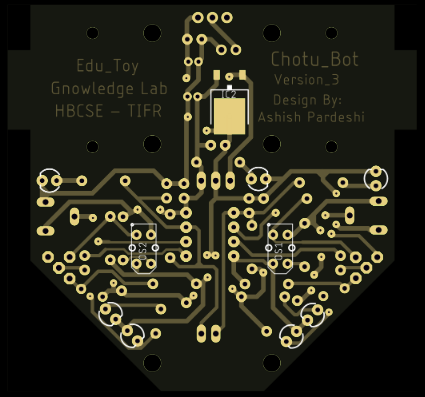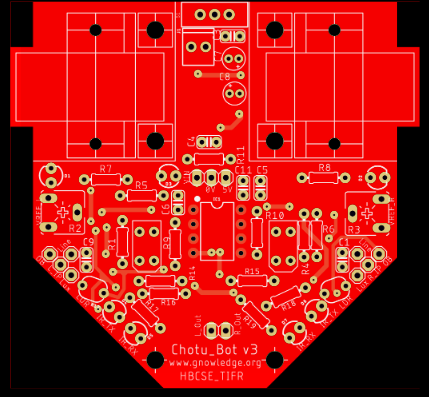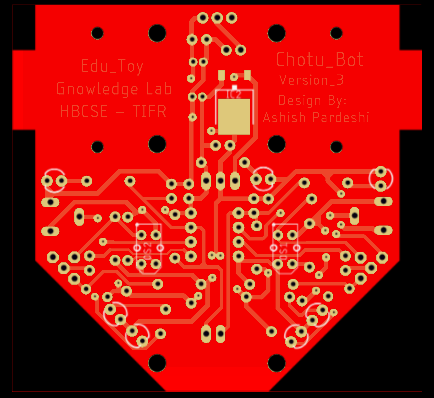 So guys make your own Chotu_Bot with your own Design, Logics and the interaction you want. Choose what kind of chassis, motors, wheels/legs, sensors etc you will use and share your build in progress with us and we have reward for you.
Guess what reward, we will send PCB of our Chotu_Bot to you.
Feel free to seek any help on this thread.
Some of the references to start your journey:
https://www.electronics-tutorials.ws/opamp/op-amp-comparator.html
https://www.tutorialspoint.com/linear_integrated_circuits_applications/linear_integrated_circuits_applications_comparators.htm